Wow, I must say that I'm impressed with these gyprocks company...
On Thursday, in just 1 day, they had almost 80% job done...
Even today (Saturday), they still worked to finish the gyprocks.....well done....
Have been happy with the progress we had the last 2 weeks.
Here's the photos :
Front Entrance
Study Room - One of my favorite sunny room..:)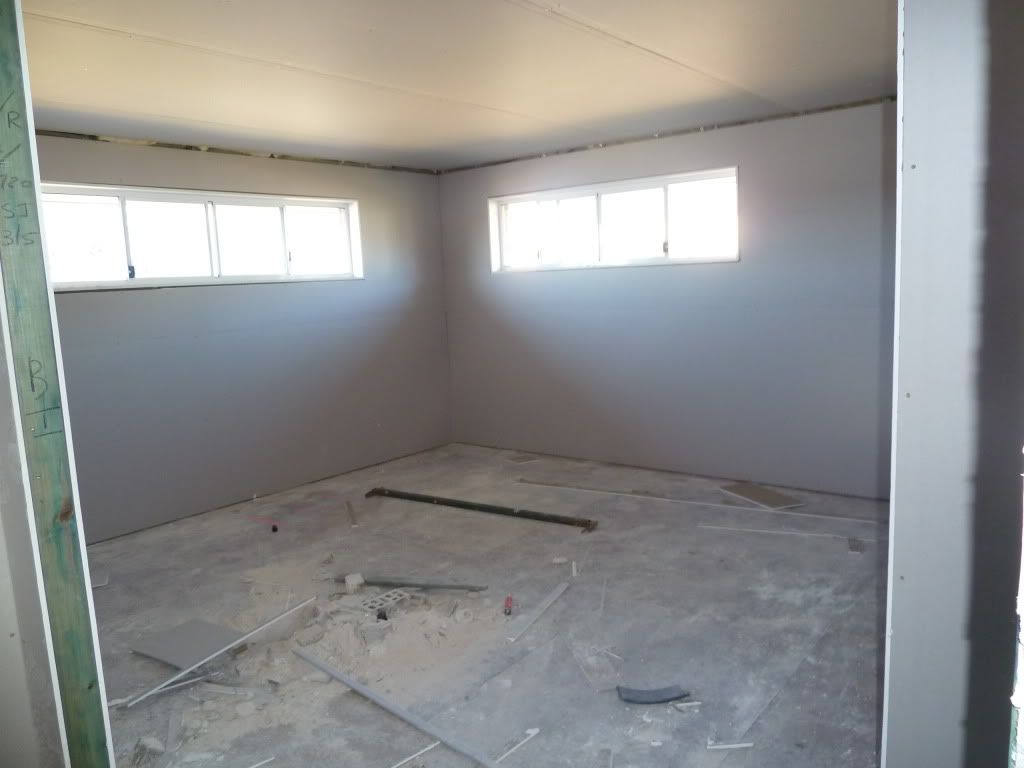 Master Bedrooms....I think we need more windows....
Looking at back Rumpus room & Lounge room
Powder room
We're also still waiting the builder to fix this issue, the electrician placed 2 conduits (left & right) in front portico for our lights, which was really dissapointing....
It's been weeks and still haven't been fixed.
I'm hoping with the additional supervisor they gave me, it will speed up the building....
Fingers crossed!