Sorry, I have been so busy this month and neglecting my blog.
But I have lots of photos here to catch up..:)
We officially locked up since 2 days ago.
The progress is great, we have our kitchen installed, cornices for most of the house, garage doors installed, and more...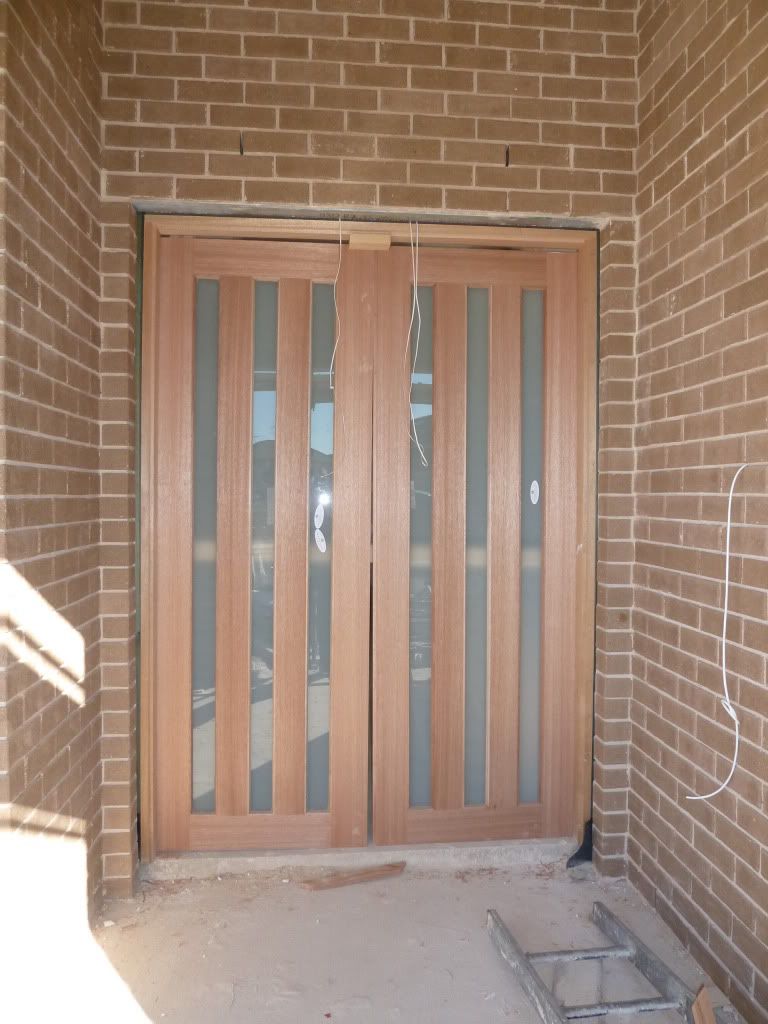 Our lovely front doors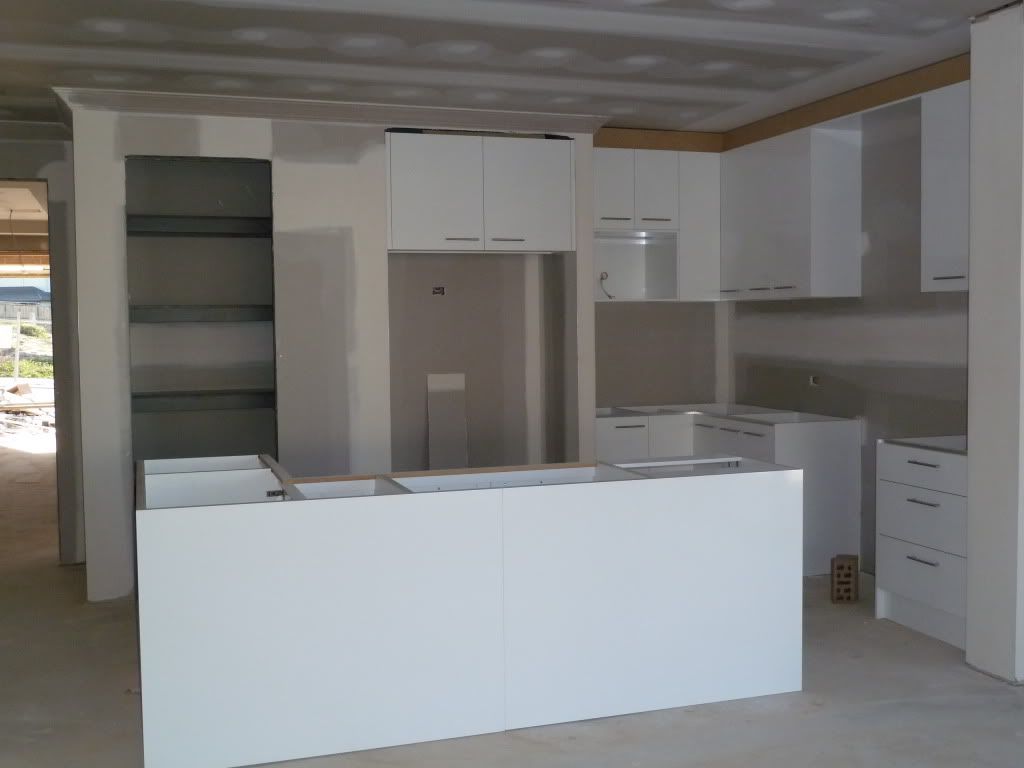 White kitchen
WIP....small, I know, but I think it should be plenty of room for my tuna cans & kid's snacks...:)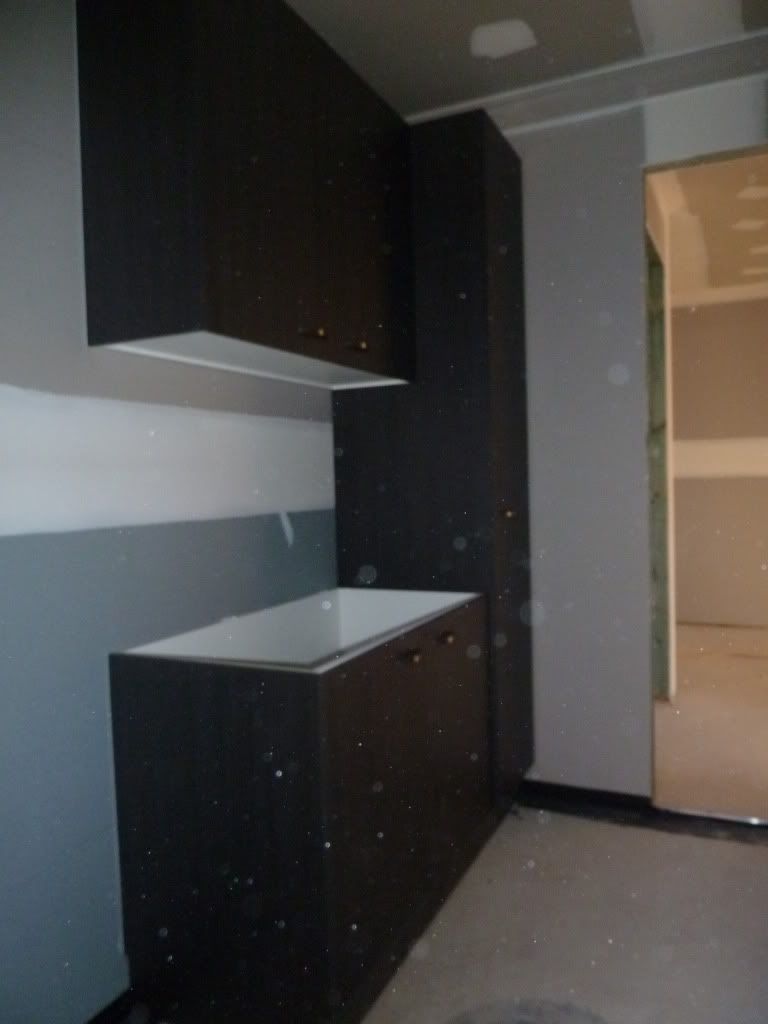 Laundry ...yay, so much space for my stuff....:)
Sorry for the dirty photo, the camera lens need to be cleaned....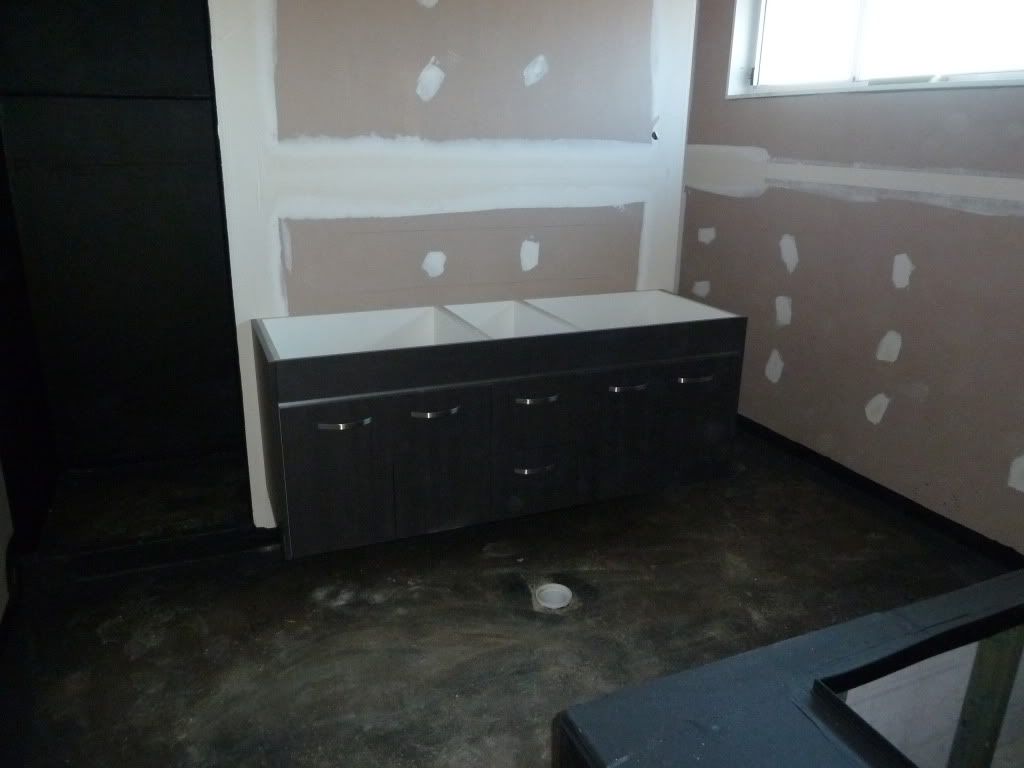 Master Ensuite, cabinets looks busy with those handles...
Currently we are having problem with the kitchen end result, we are not happy with this joint looks in the bar back. The joints looks very feasible and not neat. The only option is to replace it with polyurethane, but poly easily chips & scratch (some friends said), so that's why we didn't choose poly in the first place. Laminate will be the other option, but will try to get the price tomorrow from WH and see if laminate will have joints or not. We prefer to have 1 piece of board rather than 2 boards like these....:(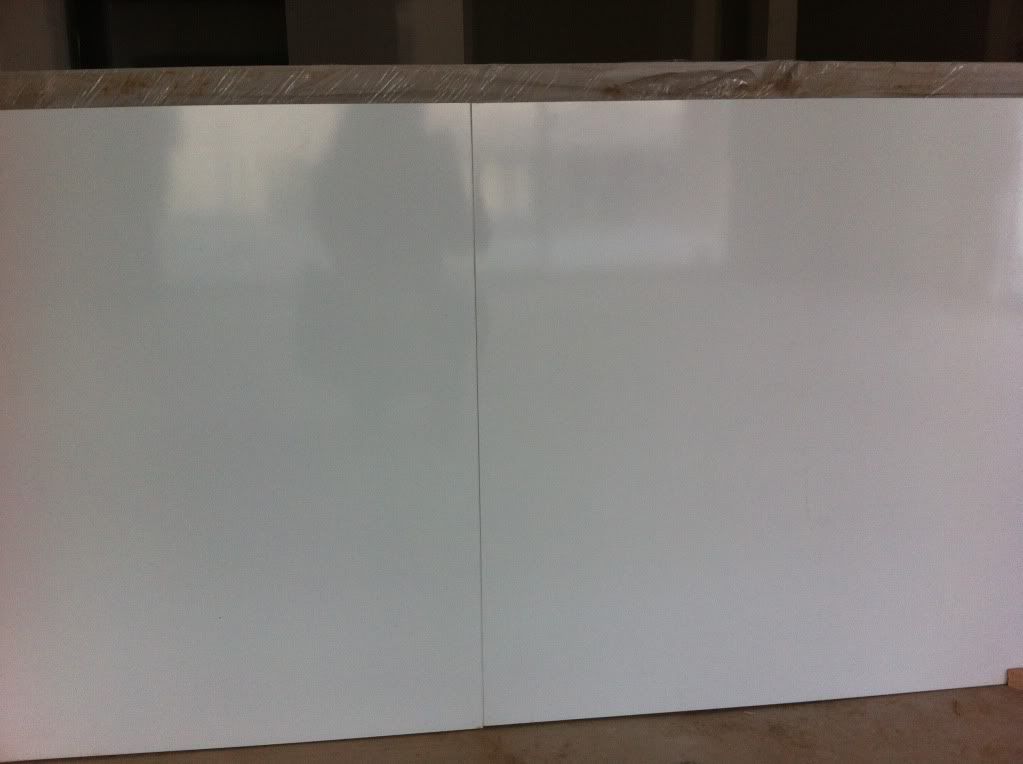 Another issue is the microwave height. Tmplle Kitchen has designed it too high for us to reach...
The international standard is 1.30m-1.35m the highest you can have, but this microwave is 1.610m. So it's above me ...
We're still resolving this issue...clearly it's a faulty design...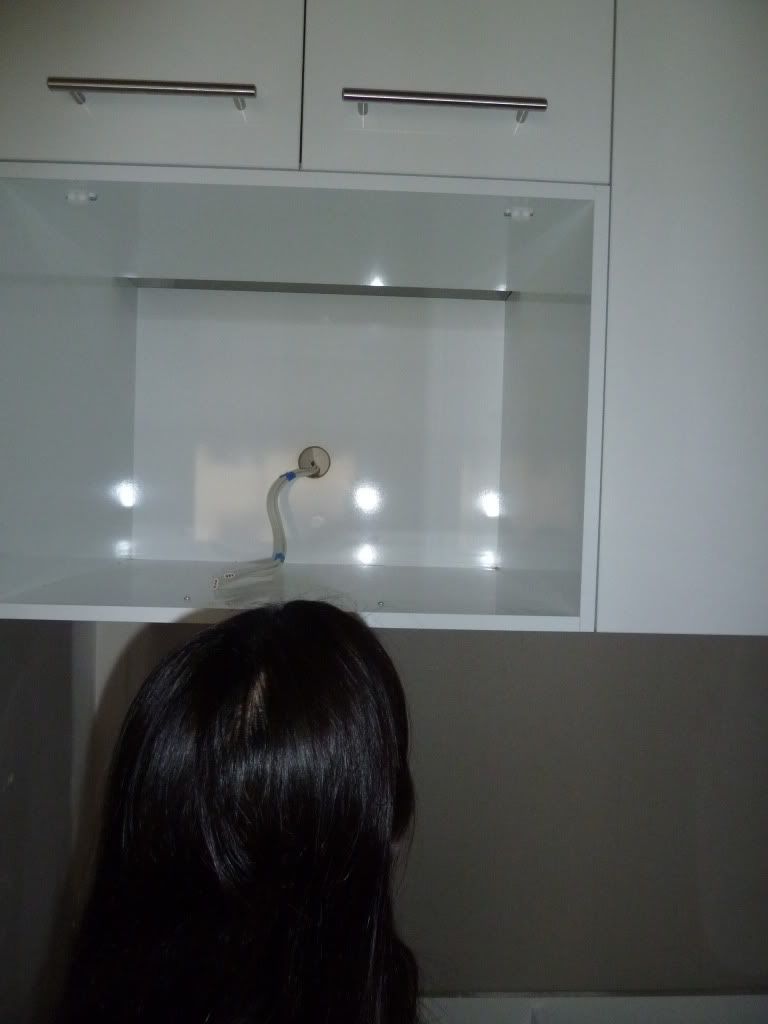 Last but not least, we got the wrong laundry door....sigh....we changed it to their standard inclusion, like in The Ponds display home, before the admin wrapped up our documents.
We changed our garage doors and this laundry door in the same email. But apparently this door didn't get changed, only the garage door.
Still fighting about this...hopefully SS will call me tomorrow.